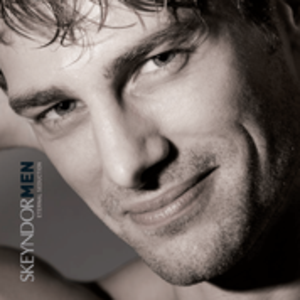 For Gentlemen
Exclusive gentlemen's care
Men take care of friendships, good relationships and themselves. Studies show this time and again – men know that a well taken care of appearance is a key to success in life. This has lead beauty expert Kerry Shannon to increase the availability of customized treatments specifically designed for men in her downtown salon: from facial treatments with microdermabrasion, ultrasound, electroporation or radiofrequency to classic pedicure and manicure, permanent hair removal and Power Plate – at Shannon's men are spoiled!
The stylish gentleman prefers exclusive care products – this demand is met with lines of products with optimized active ingredient and masculine fragrances from summecosmetics to Skeyndor. Highest quality ingredients optimize skin cell nourishing and guarantee a fresh appearance and radiant vitality for gentlemen.
FACIAL CARE
For facial treatments gentlemen can choose between several treatments customized for different skin types.
Microdermabrasion is a method which propels tiny crystals at high velocity onto the skin surface and removes them with a vacuum. With the help of a "skin peeler" the top calloused layer is painlessly removed and new cells visibly improve the skin's appearance. Research has shown that the resulting redness disappears, skin impurities are reduced, and so are the production of tallow and the depth of wrinkles.
Ultrasound treatments expedites the intra-cellular and trans-cellular absorption of active ingredients. It also improves the metabolism through an intensive micro-massage. The results: A radiant complexion.
Electroporation "injects" skin type specific active ingredients deep down into the skin layers without any needles. This treatment is very effective against wrinkles caused by facial expressions, acne, scar tissues and pigmentation spots.
STOP HAIRLOSS
TR.10 is a very innovative brand from Spain. It doesn't only stop hairloss but also leads to hair growth. Ingredients are natural and activate metabolism of hair follicles as well as prevent hair follicles from getting smaller and vanishing. Therefore it promotes effectively hair growth.
PERMANENT HAIR REMOVAL FOR CHEST & BACK
For athletes and aesthetics – for a man a smooth body is more important than ever. Intense Pulsed Light (IPL) removes unwanted hair without pain, without harm to the skin, and very effectively. Between approximately seven and ten applications are enough to remove hair from chest, back or legs permanently. A very effective method for a well groomed and smooth appearance.
PEDICURE & MANICURE
Beautiful hands and well groomed feet are a must for the modern man in both the business and personal environments. At Shannon Cosmetics you will enjoy an expert and complete pedicure while you relax in our separate foot care section.
POWER PLATE
Much has been written in the last few years about the "magical powers" of Power Plate – All you need is ten minutes at Shannon Cosmetics to take advantage of the fantastic effects of vibration technology in terms of increased muscular strength and weight reduction. It is possible to obtain your personal goals with short but regular treatments – just the way any man would want to.
DERMATOLOGIST
Since the skin is viewed as a "mirror of the soul" and is one of the most important body parts it should receive some special attention. For birthmarks, moles, hair loss, acne or wrinkles – the renown dermatologist Dr. Gabriele Demschik is available for your treatments at Shannon Cosmetics.
Treatments:
Manager Treatment: Preparation, Repair Mask, microdermabrasion, ampoule, Hydrolage and skin care.
Duration 75 Min.
Skin Balance: Preparation, Repair Mask, microdermabrasion, extraction, ultrasound, ampoule, masque and skin care. Duration 90 Min.
Express Energizing: Skin refinement with ultrasound, enzymatic peeling, extraction, eyebrow shaping, concentrated anti-aging ingredients are applied, massage, masque and skin care. Duration 90 Min.
Intense Hydrating: Skin refinement with ultrasound, enzymatic peeling, extraction, eyebrow shaping, concentrated moisturizing ingredients are applied, massage, masque and skin care. Duration 90 Min.
MyCODE: Preparation, microdermabrasion or skin refinement with ultrasound, treatment with Mesolab 30 minutes (can also be combined with radiofrequency), skin care. Duration 60 Min.
Prices include 20% tax and are in €
| | |
| --- | --- |
| Manager Treatment | 130.-- |
| Skin Balance | 119.-- |
| Express Energizing | 97.-- |
| Intense Hydrating | 97.-- |
| MyCODE | 180.-- |
Book your beauty program now
We looking forward to treating you!
We would be happy to take your booking appointment by phone
Tue-Fri.: 9-20 under 01 512 34 31 or you can also book via
our online booking calender.

Should your desired appointment not be available online
pls give us a call.

TIP: To save you time, have a look at the online calender
and check your desired appointment time and give us a call.
That way you don't have to spend time filling out the form.