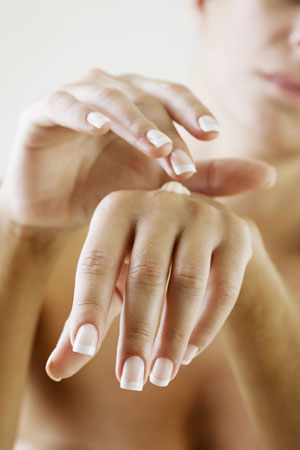 Manicure & Nail studio
with Thuya
Beautiful hands and nails are essential for an attractive appearance, a kind of individual signature that often tells us more about a person than any other status symbol.
Like there are different types of hair and skin, there are also different types of nails that require individualized treatments.
For beautiful hands, feet and nails; we offer in our nailstudio manicure upon request with ON-OFF gels (also known as Shellacs) according to your type and style, nail design, nail extensions, refills.

How do you describe your nails?
Dry?
Brittle?
Damaged/Post Acrylic?
Normal?
Peeling?
Weak?
Break Easily?
Have Ridges/Imperfections?
The cornerstone is the ability to analyze and recognize each nail type and treat each nail with specially formulated treatments. Any man or woman can achieve healthy nails with proper care and maintenance.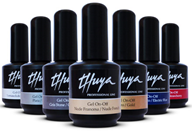 ON-OFF gels - semi-permanent
You do not have to squeeze in a manicure before an important event. Manicure with Shellac won't chip, peel, fade and will last for up to three-to-four weeks, so go ahead and enjoy your treatment.
A special feature of the Thuya ON-OFFs, the primer does NOT CONTAIN ACIDS and in turn doesn't damage the natural nails. Also the take-off lotion contains argan oil and nourishes your nails. You will be delighted how nice your nails will look after a Shellac treatment with Thuya.
Prices include 20% tax and are in €
| | |
| --- | --- |
| Manicure without nailpolish 30 min. | 28.50 |
| Manicure with 2 layers of nailpolish 35 min. | 31.40 |
| Jessica Nails manicure 1 hour | 50.-- |
| Manicure + hand wrap 45 min. | 38.50 |
| Manicure with ON-OFF gel (Shellac) 1 hour | 54.-- |
| Remove ON-OFF gel | 10.-- |
| | |
| Nail extensions full set 2 hours | 79.-- |
| Refills 1,5 hours | 57.-- |
| French extra + 10 min. | 20.-- |
| | |
Book your beauty program now
With a few clicks to your desired appointment.
Choose from our wide range.