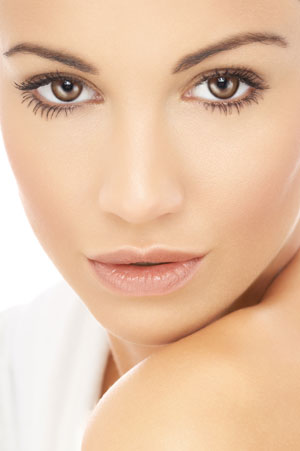 Permanent Make-up
Perfect and permanent
With permanent make-up from Shannon Cosmetics, you can be perfectly made up every day, just as you like, starting from the moment you wake up!
With elegant curved eyebrows, expressive eyes and sensual beautiful lips, for every situation your appearance will be perfect.
Permanent make up is a confidence matter
Our motto: better too little than too much!
Many years of experience, daily practice, and an artistic talent have made us specialists in permanent make-up. We have developed a keen aesthetic sense for beautifying our clients, and can envision the appearance of the colors applied according to individual skin type.
Since the post treatment and further pigmentation of the permanent make up are free (two post treatments within 3 months starting from your first treatment are included in the price), you can get used to your optimized makeover slowly.
Before we actually start with the pigmentation, we conduct an extensive counseling interview with you. As part of this, your new makeover is drawn and shown to you.
We have a wide selection of high quality colors
We take our time for a permanent make up and work very
accurately. Please, also plan enough time (1-3 hours) for
your makeover.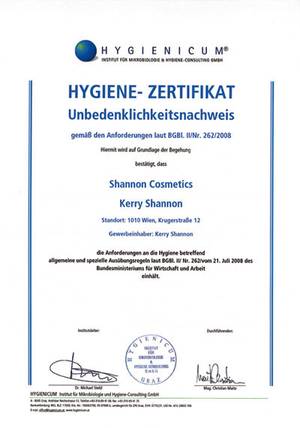 HYGIENE CERTIFICATE
Once a year our studio is checked to ensure that we conform to all legally mandated hygiene regulations. We would be happy to show you our HYGIENE CERTIFICATE.
FAQ
How long does a permanent make up last?
There are differences between individuals. The results will last between two and five years, depending on skin characteristics and color selection.
Is the pigmentation process painful?
You have the possibility to use local anesthesia; you can bring your own liquid e.g. Xylocain Spray (lids) or cream e.g. Emla cream (lips & eyebrows) anesthetic and apply it yourself. This will reduce the application of the pigments to a sensation of prickling or tickling.
Can a permanent make up cause skin infections?
Normally not. Cleanliness and general hygiene are as strict in our workplace as are the use of sterile needles and materials, all of which are used only once and only for you. We do have the legally required hygiene certificate. It is also important that you follow all the care directives.
What has to be observed after a permanent make up treatment?
In the 10 days following the treatment you should NOT do any of the following:
Excessive exposure to UV rays (sun, tanning booth)
Sauna or steam bath
Swimming
Premature removal of the pigment scabs
Facial treatments (especially no vapozon and fruit acid treatments, no coloring of eyelashes and eyebrows)
Application of your normal cosmetic products on the treated areas (e.g. lipstick, lip gloss, eyeliner, make-up)
When can a permanent make up treatment NOT be done?
You have hemophilia
You have diabetes
You have hepatitis A, B, C, D, E, F
You have HIV infection
You suffer under skin diseases in general (e.g. Eczema)
You have allergic reactions to the treatment materials
You have diseases with immune deficiencies
You are using medications which suppress the immune system
You have an autoimmune disease
You are using anticoagulants
You have sexually transmitted diseases
You have acute infections with fever
You have other chronic or acute illnesses
If you are pregnant or still breast feeding
If you are under 18 years of age
How many treatments are necessary?
In our experience we need for:
Eyebrows: 2 treatments
Lids: 2 treatments
Lips: 2-3 treatments
What is the time span between the first and subsequent treatment?
Our clients return for follow-up treatments no sooner than 4 weeks and no later than 3 months after the initial treatment.
Prices include 20% tax and are in €
| | |
| --- | --- |
| Eyebrows | 460.-- |
| Eyeliners | from 260.-- |
| Lips | from 460.-- |
Book your beauty program now
We looking forward to treating you!
We would be happy to take your booking appointment by phone
Tue-Fri.: 9-20 under 01 512 34 31 or you can also book via
our online booking calender.

Should your desired appointment not be available online
pls give us a call.

TIP: To save you time, have a look at the online calender
and check your desired appointment time and give us a call.
That way you don't have to spend time filling out the form.