Your Beauty Salon in 1010 Vienna
Welcome | Herzlich Willkommen | Hola |Dobro došli | Witamy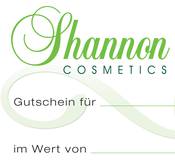 Anniversary, birthday, graduation, new chapter in life, to simply say "thanks", or to make a friend happy…
With a gift certificate from Shannon Cosmetics you are giving beautiful hours of relaxation and pampering.
You can choose between a gift certificate for a certain amount or one for a specific treatment of your choice.
Book your beauty program now
With a few clicks to your desired appointment.
Choose from our wide range.