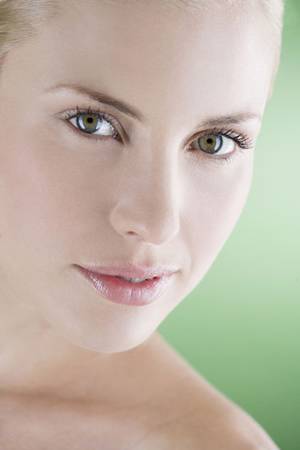 Pigmentation spots, ageing spots, blemishes
On face, decolleté or back of your hands?
By means of a scientifically proven transdermal transportation technique – the meoslab electroporation substances chosen from the MyCODE line can be transported non-invasively or from the Biomedical Solutions line via microneedling deep into the skin.
EFFECTS:
Depending on the cause pigmentation spots can appear significantly faded or disappear completely. There are many causes for the appearance of spots:
Hormonal disorder (estrogens)
During and after pregnancy
Taking birth control pills
Skin care with a high content in vaseline
Taking certain medicines for a long period of time
Sun exposure following laser or peeling treatments
Through an overproduction of melanin, especially when caused by sun exposure, undesirable brown spots appear in the skin. To remove these spots and to prevent the creation new ones, a reduction of the tyrosinase (enzyme, which participates in the creation of melanin from tyrosin) is essential. Active agents inhibit the tyrosinase and interrupt the pigmentation process without destroying the pigmentophore.
We recommend a total of 10 treatments with mesolab, once a week or 10 treatments with microneedling every 2-3 weeks. During the sequence of treatments we recommend the treatment with Blemish_Correction Peel from summecosmetics. A unique alpha-hydroxy-acid concentrate against pigmentation spots. Home treatment is very important, Beclarity from summecosmetics is very effective and fits perfectly.
For further information about electroporation (Mesolab) please click here.
Treatments:
MyCODE: Preparation, microdermabrasion or skin refinement with ultrasound, treatment with Mesolab 30 minutes (can also be combined with radiofrequency), skin care. Ideal for facial and body treatments. Duration 1 hour
Dermapen resp. Microneedling: Preparation, treatment with dermapen, treatment with Mesolab, regenerating and soothing mask, sun protection. Duration 1 hour
Dermacure: Is a very effective AHA-Peeling Concept. Duration 30 minutes
Prices include 20% tax and are in €
| | |
| --- | --- |
| MyCODE | 180.-- |
| Dermapen | 140.-- |
| Dermacure 6 treatments | 405.-- |
Book your beauty program now
We looking forward to treating you!
We would be happy to take your booking appointment by phone
Tue-Fri.: 9-20 under 01 512 34 31 or you can also book via
our online booking calender.

Should your desired appointment not be available online
pls give us a call.

TIP: To save you time, have a look at the online calender
and check your desired appointment time and give us a call.
That way you don't have to spend time filling out the form.